Consumers are well aware of the intent behind email marketing, and as more businesses tend to adopt this form of digital communication, there is one question to ask: Is the saturation of email marketing still of any use to businesses?
Here are some key findings regarding email marketing:

1. Number one tool for generating leads
Most of us have experienced the flooding of mailboxes with emails from marketers offering news, promotions, information and special deals. Why might this be the case? Well, statistics show that 89% of marketers have identified emailing as their primary channel for generating leads while 54% of marketers have rated email as their most effective form of digital advertising.
Email marketing is definitely most useful when it comes to reconnecting with potential leads that might have been lost. Imagine a consumer that browses your website but leaves without purchasing. Upon exiting your website, your customer signs up for subscription emails. Potential customers that exit your website without purchasing may have signaled a loss of leads, however marketers are still able to reconnect with the customer, through the utilization of email marketing to develop relationships, re-engage and convert the visitor into a paying customer.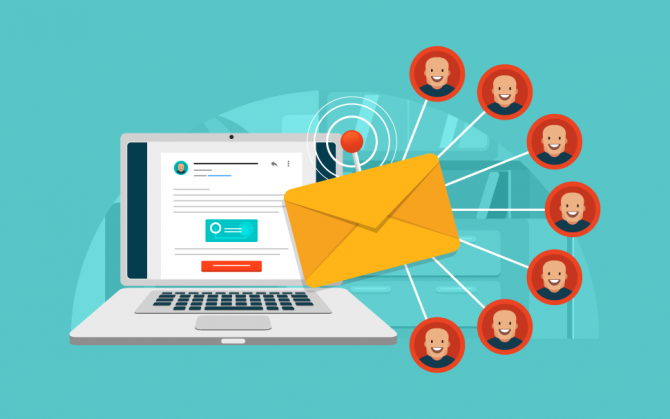 2. Communication tool
Communication has never been easier through high consumer accessibility provided by mobile devices. Email allows you to communicate with your customers at any place, any time. It is found that 83% of people use their mobile phones to check personal emails while 34% are used for business emails. In Australia, mobile comprises the most dominant platform for checking emails, with a 50% usage rate and interestingly, emails that are not correctly optimized for mobile devices account for 80% of emails deleted by the user. It is therefore important for marketers to offer mobile compatible email communications, as well as to tailor emails and offer personalisation.
3. Return on investment (ROI)
Email campaigns are the cheapest form of marketing, generating a ROI of $38 for every $1 spent. Large increases in ROI are primarily due to the growing size of email users as well as greater market penetration. According to Statista, the growth in the number of active email accounts is projected to reach 5.594 billion users by 2019. For comparison, that is equivalent to 72% of the human population!
Some other interesting statistics:

Still not convinced about the wonders of email as a relevant marketing tool? Here are some other interesting statistics:
So, are you one of the 50% of the avid mobile reader of promotional emails or have you unsubscribed due to overwhelming volumes of ads? Do you think that we will ever see a fall in the effectiveness of email marketing? Share some of your email experiences below!